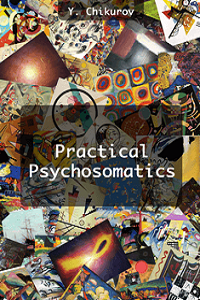 Описание:
---
Practical Psychosomatics, which is a new modern field of body- oriented psychotherapy, is an integral part of the health system "Biological Centering" (The Biological Centering Guide was first published in 2017 in Moscow). This book is, in fact, a further development of and an addition to the book «Biological Centering.»
How to read this book most productively. The only way to master any practical material is to implement it in practice. Therefore, I strongly recommend re-reading the book again and again, especially those sections that are thematically relevant to you.
From my personal experience of reading books, I recommend you to work with it using a pencil or a colored pen — to mark the content that has been most useful to you.
Feel free to discuss the content of this book with your colleagues or close friends. Our real life – your own, and that of other people — will definitely prove everything written here.
I also recommend that you sometimes open the book on a random page — so you can find answers to your pertinent questions!