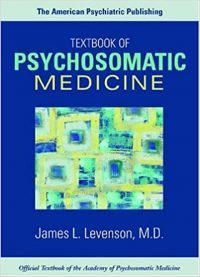 The American Psychiatric Publishing Textbook of Psychosomatic Medicine
Автор:
James L. Levenson
Издательство: American Psychiatric Publishing, Inc.
Год издания: 2022
ISBN: 1-58562-127-7
Количество страниц: 1115
Размер файла: 12.5 МБ
Читать книгу (.PDF)
Описание:
---
IM LEVENSON HAS done superb work in organizing and editing this excellent textbook, which presents the
current knowledge base of Psychosomatic Medicine for physicians in all specialties.
Dr. Levenson has brought together a superb editorial board, including members from the United States, Canada, United Kingdom, Australia, Spain, Italy, and Mexico. The authors' contributions reflect the breadth and depth of this psychiatric subspecialty, which gained official recognition by the American Board of Psychiatry and Neurology in 2003 through the American Board of Medical Specialties.